<!A HREF="sales.html" onMouseOut="MM_swapImgRestore()" onMouseOver="MM_swapImage('buyerrepbutton','','images/buyerrep_off.gif',1)" ><!IMG NAME="buyerrepbutton" SRC="images/buyerrep_on.gif" WIDTH="120" HEIGHT="29" ALT="buyer representation" BORDER="0">



<!A HREF="tenantrep.html" onMouseOut="MM_swapImgRestore()" onMouseOver="MM_swapImage('tenantrepbutton','','images/tenantrep_off.gif',1)" >











If you are looking for retail or office space you need a knowledgeable Tenant/Buyer Representative who only represents your needs; the landlord will have one, so why shouldn't you? And besides, it won't cost you a thing.
What is a Tenant/Buyer Representative?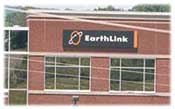 Tenant/Buyer Representation is the process whereby FMP Real Estate Services has a fiduciary responsibility to represent the space user, not the landlord/seller in a lease or purchase transaction. The landlord will have an exclusive agent to represent his interests. The tenant should have similar representation.

Why choose a Tenant/Buyer Representative?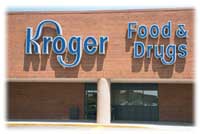 For most companies, the cost of real estate is one of the highest fixed operating expenses and yet it is not a core competency. Choosing a site without extensive market knowledge can lead to the choice of an inferior property and can be a costly and time-consuming mistake. Common mistakes include:
Not knowing all the properties available;
Not knowing how to negotiate the optimum transaction for the company at the lowest possible price and highest concessions;
Not knowing how to complete the transaction and the subsequent move to the property.
In actuality, companies save money due to utilizing the expertise rendered by FMP Real Estate Services.

What services does the Tenant Representative provide?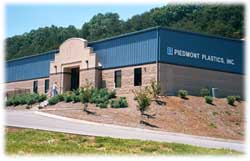 FMP Real Estate Services goes beyond merely identifying locations that best suit the tenant's needs. The process includes: 1. Needs analysis; 2. Site search - development of a long list of available alternatives; 3. Short list alternatives based on location, budget or other tenant criteria; 4. Request for proposals from short list selections; 5. Analysis of proposals- including financial analysis, criteria compliance and building evaluation; 6. Further shortlist- 2 or 3 best alternatives; 7. Negotiation of deal and principal terms of lease including term, rent, incentives, improvements, etc.; 8. Review and comment on legal documents working with attorneys to finalize transaction; 9. Build out assistance- work with architect and contractor to complete improvements.

What benefits will I derive from Tenant/Buyer Representation?

By selecting FMP Real Estate Services as your tenant/buyer rep, you will get:
Lower costs - our knowledge of the marketplace gives insight into lowest rents, concessions, tenant improvement allowances, capping building expenses, etc.
Better legal terms - our familiarity with lease language and typical lease terms can help you avoid some of the traps in the cumbersome lease forms.
Less time - let FMP Real Estate Services do the leg work and analysis more efficiently.
No upfront costs- there is no cost to the tenant/buyer since it is customary for the landlord/seller to pay the commission.