<!A HREF="landlordrep.html" onMouseOut="MM_swapImgRestore()" onMouseOver="MM_swapImage('landlordrepbutton','','images/landlordrep_off.gif',1)" >











Our commercial leasing services assure efficient, effective utilization of your office, retail or industrial property. FMP Real Estate Services is known for negotiating leases that protect the interests of our clients. Maintaining good tenant relationships assures lasting associations. We work with you to develop leasing strategies that will enhance your property value.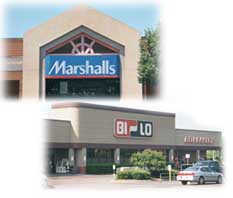 Our enthusiastic leasing activities include continuing research and prospecting for quality tenants to insure broad and thorough market coverage. We answer all inquiries and provide you with activity reports summarizing all actions and results. FMP produces customized property profiles for use in its promotional campaigns to attract tenants while protecting your interests.

FMP is available to discuss ways to make your property more attractive to tenants. We offer evaluations and recommendations on planned developments, layout design changes, tenant improvement allowances, financing and other features.