<!A HREF="index.html" onMouseOut="MM_swapImgRestore()" onMouseOver="MM_swapImage('homebutton','','images/home_off.gif',1)" >















FMP Real Estate Services is a full service commercial real estate firm with broad expertise in all aspects of development - from multi-tenant projects to build-to-suits.

Michael Parish has over 20 years of professional experience in commercial real estate sales, leasing, tenant representation, development, project management and real estate finance.

We are a client-focused, results-oriented company with one enduring goal: to build client relationships. As trusted real estate advisors, we actively pursue our clients' goals and objectives until their best interests have been served and the best results obtained.

FMP Real Estate Services provides representation services for sellers, buyers, tenants, owners and investors in many commercial real estate property types including: office, retail, industrial and raw land. In this capacity we are the advocate, consultant and advisor to our client.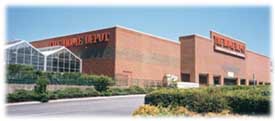 Our core services include site selection, space searches, lease and contract negotiation, project management, build-to-suit, build-to-own, coordination of the entire municipal review and approval process, budgeting and feasibility studies as well as traditional brokerage functions. Our clients receive the most sophisticated, comprehensive real estate services anywhere.